About RE/MAX Excellence
Since 1984, RE/MAX Excellence has carved itself out a place among the biggest names in the real estate industry, both in the residential and commercial sectors. The expertise and high availability of our brokers make all the difference to our clients. Our goal is to meet our clients expectations by offering them the highest standards found in the real estate industry! The passion that drives us, the determination that marks our path and the experience we have gained in almost 35 years of business, are all integral parts of the results you will obtain when you make the decision to team up with us. Whether you are from Anjou, Rosemont, Saint-Léonard, Mercier or the surrounding areas, you can believe that we are unstoppable. We have an increased knowledge of the region and are very proud to represent it.
The RE/MAX Excellence team is dedicated to guiding you and supporting you in achieving one of the biggest investment decisions of your life. Real estate is a captivating field, full of possibilities, and our guidance will allow you to consider options that you may never have thought of before!
We are among the very first branches to open in Quebec. Our offices have always been at the same location since the very beginning, so it feels like home and it is home. Whether you are an investor, a seller or a buyer, don't hesitate to call on RE/MAX Excellence, where you will get everything you hoped for and much, much more.
Come meet with us! It will be our pleasure to discuss your projects with you:
7130 Beaubien Street East
Anjou, Quebec, H1M 1B2
Office: 514 354-6240
Fax: 514 354-0657
Opération Enfant Soleil
---
For 35 years, RE/MAX has been supporting Opération Enfant Soleil, a non-profit organization that raises funds to help sick children in the province. Since 1988, RE/MAX has raised more than $25 million to support the development of high-quality pediatrics for all children in Quebec.
Thus not only are RE/MAX brokers high achievers, but they are also generous. Year after year, they devote their time and energy to improving the well-being of thousands of sick children throughout Quebec.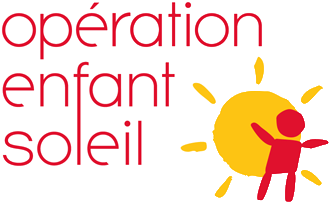 Discover the RE/MAX programs
Contact us
---
Your message has been sent, we will contact you soon.